Co-cooking workshop
Neighborhub
La Ressourcerie
Grey hall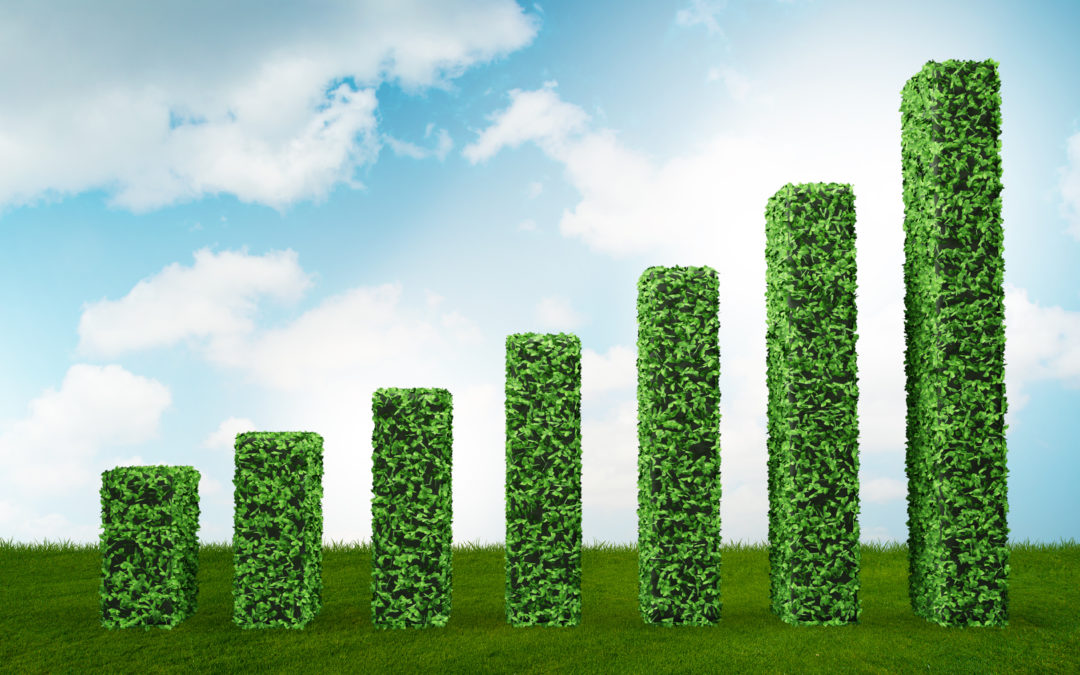 Improvements in bluefactory companies' energy efficiency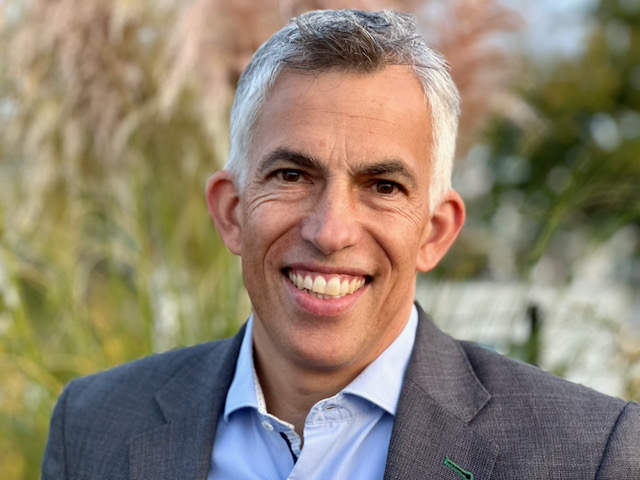 Robert Giezendanner-Thoben on Board of Directors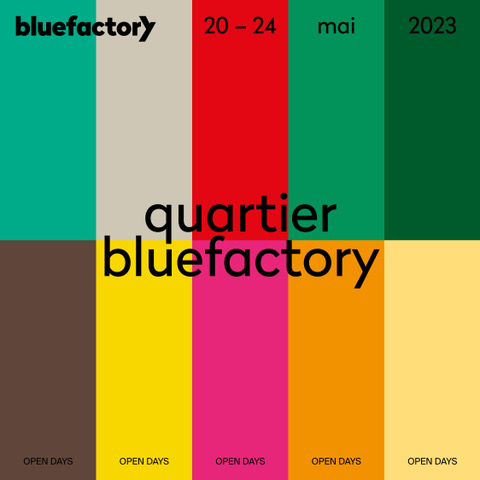 bluefactory presents itself in all its diversity
bluefactory, the place to be !
The bluefactory site is constructing your future at the heart of one of Switzerland's heritage sites! Only 500 metres from a major station in the national rail network, it offers modular spaces to meet a wide range of different needs and uses, as part of a constellation promoting innovation synergies and development. Fully integrated in its urban environment, this low-carbon innovation district boasts a programme mix that is unique in Switzerland.
Competence centers & clusters
m²

(site area according to PAC)
The bluefactory site is bubbling with activity. As a pioneer in developing the habitat of the future, it is built around a community of business and scientific excellence to meet the challenges that face tomorrow's citizens. Through its energy strategy and innovative water management, this low-carbon innovation district is a model of sustainable development.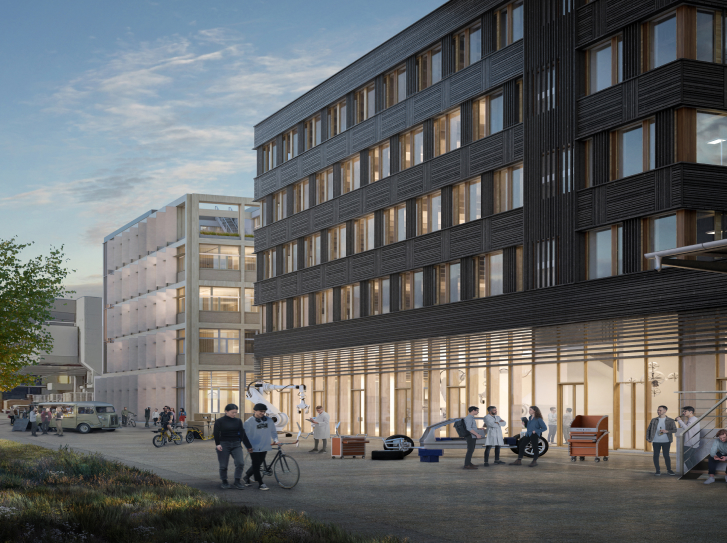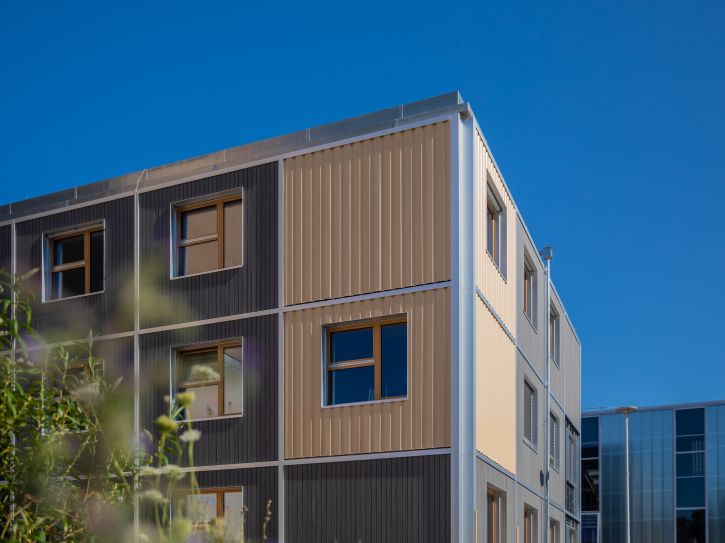 Carbon footprint
In collaboration with Climate Services, a report is carried out every year to measure the bluefactory site's carbon impact. Current CO₂ emissions per FTE (full-time equivalent) are at one third of 2015 levels, while the number of people in the innovation district has more than doubled.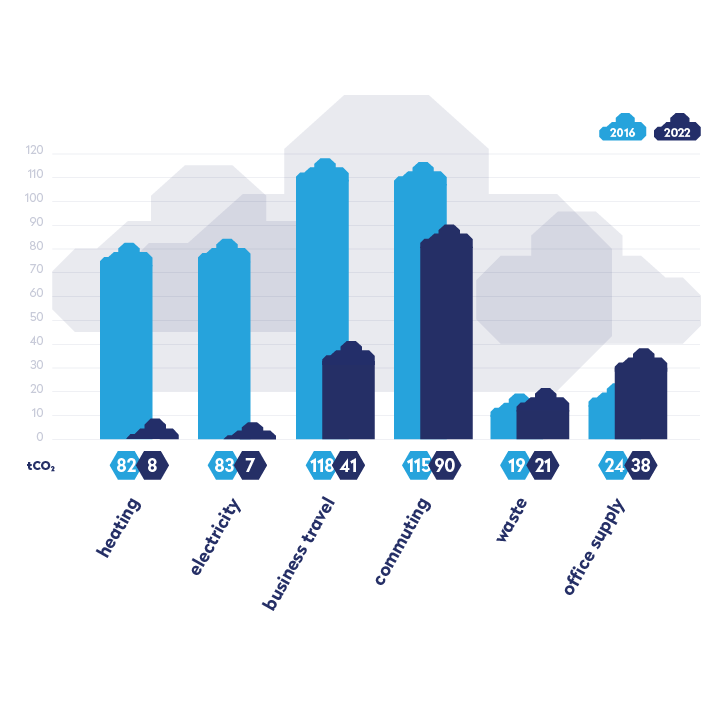 Mobility-related
emissions
Emissions from
grey energy
Surfaces to rent

ADMIN
Modular administrative spaces adapted to your needs and uses.
Surfaces to rent

LABO
Customised spaces for laboratories and prototyping spaces.  
Surfaces to rent

EVENT
Fully equipped conference rooms from 20 to 80 m². A choice of inside and outside spaces.