Call for tenders to develop de bluefactory's "perimeter C"
In line with the blueFACTORY site's development strategy, BFF SA has launched a call for tenders from Swiss investors interested in developing a major construction project on a perimeter of nearly 50,000m² with surface rights.
Perimeter C
Land with surface rights
12/01/2022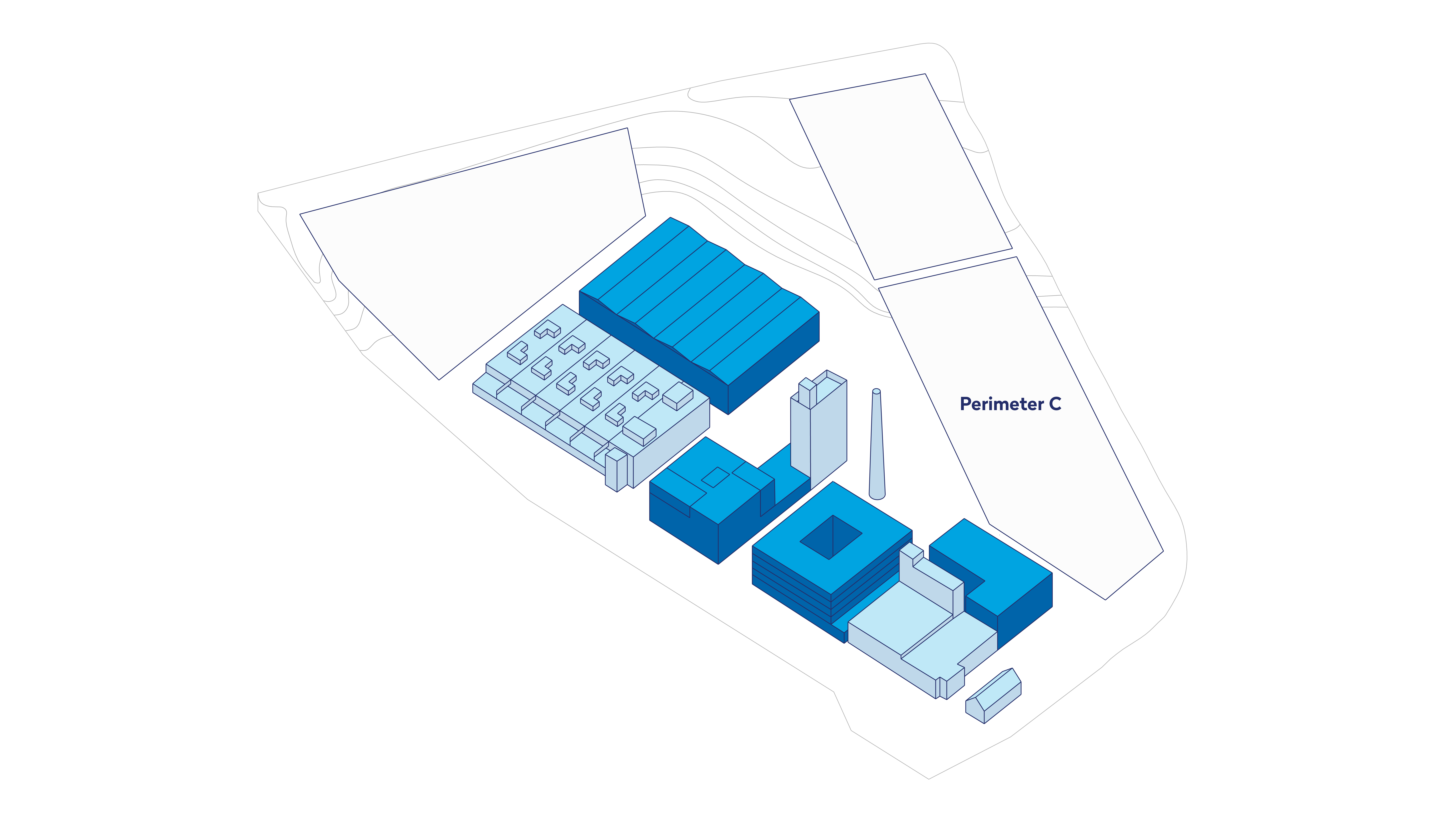 As site owner, BFF SA coordinates the activities and development of the blueFACTORY innovation district in Fribourg's city center. The call for tenders aims to identify an investor able to develop and implement a global quality concept on the use and urban planning of "perimeter C". The proposed development must be in line with the cantonal allocation plan (PAC) and 2000-Watt company principles.  The subject of the call for tenders concerns the award of land with surface rights offering a floor area of nearly 50,000m², destined for the construction of several multi-use buildings.
The call for tenders is aimed at Swiss investors who have the necessary resources and references to present a development concept, organize a non-anonymous architectural competition with qualification procedure and carry out the winning project. The tender process is being organized by Vistonia SA (Route The evaluation jury, composed of six people with expertise in architecture and engineering, is to announce the winner next summer. Construction is expected to start at the end of 2025.
About BFF SA
Founded in 2014, BFF SA's mission is to develop, build, operate, promote and animate the bluefactory low-carbon innovation district. The district now has more than 360 people active in about sixty entities (SMEs, start-ups, innovation promoters and university research) and upholds the principles of sustainable development as well as those of the circular economy.