TRNSTN RADIO
Place of creation, encounter, experimentation and reflection
TRNSTN RADIO
Place foresque
Every Sunday
14:00-21:00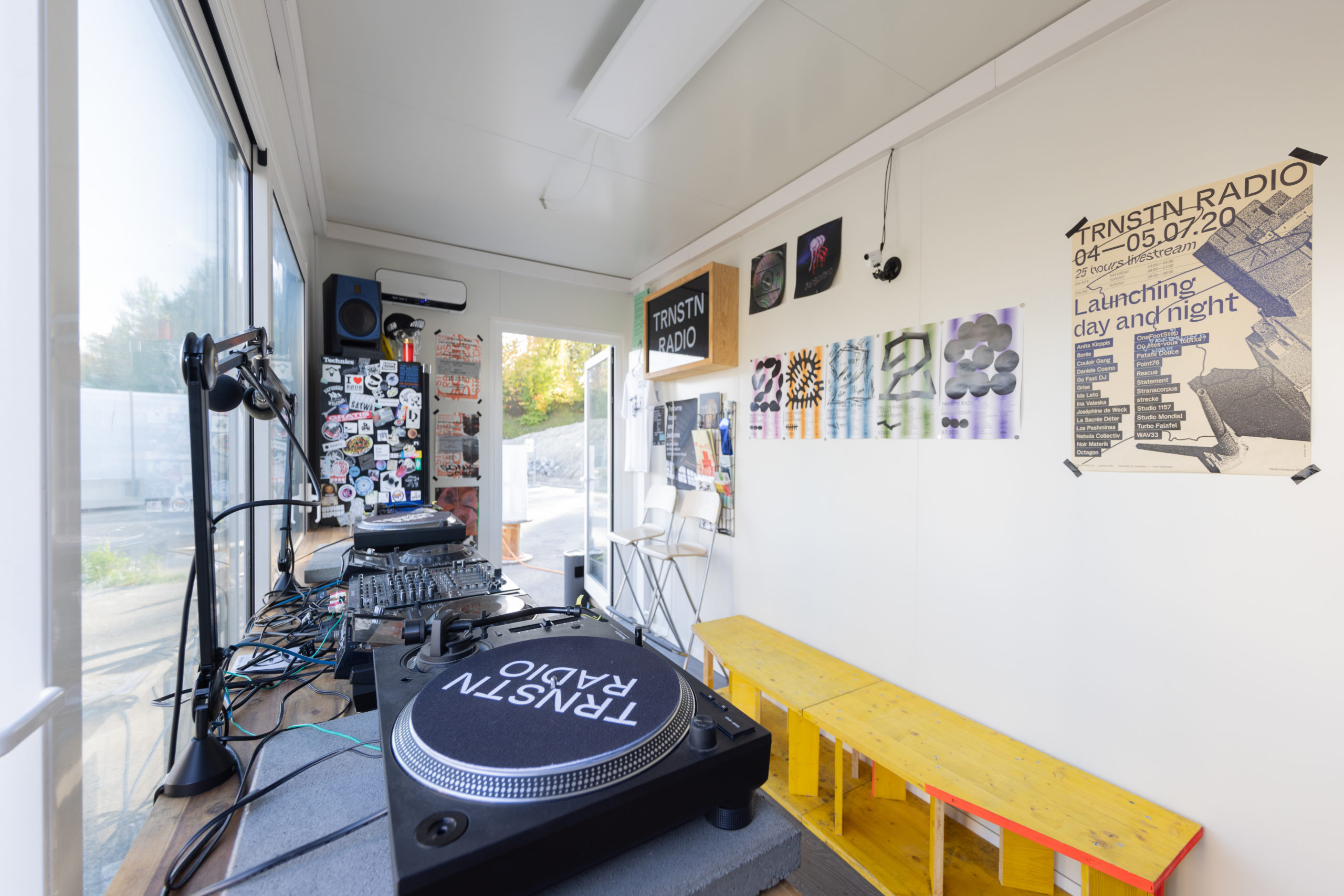 A true ode to the eclecticism and diversity of the medium, it aims to promote the local and swiss music scene by keeping a window open on the international scene. TRNSTN RADIO is part of the TEAR platform and has the ambition to integrate into the blue strategy (circular and sustainable economy) and to collaborate with the partners present in the bluefactory innovation district.
Live broadcasts on the place foresque of the bluefactory district and live-stream online on www.trnstnradio.com
Winter break in December and January: Container available for recording sets or DJ workshops.