SAUNANA
What better way to warm up after those grey days than in a sauna?
saunana
Next to the NeighborHUB
Every Thursday
in chosen mixity*
19:00 – 21:00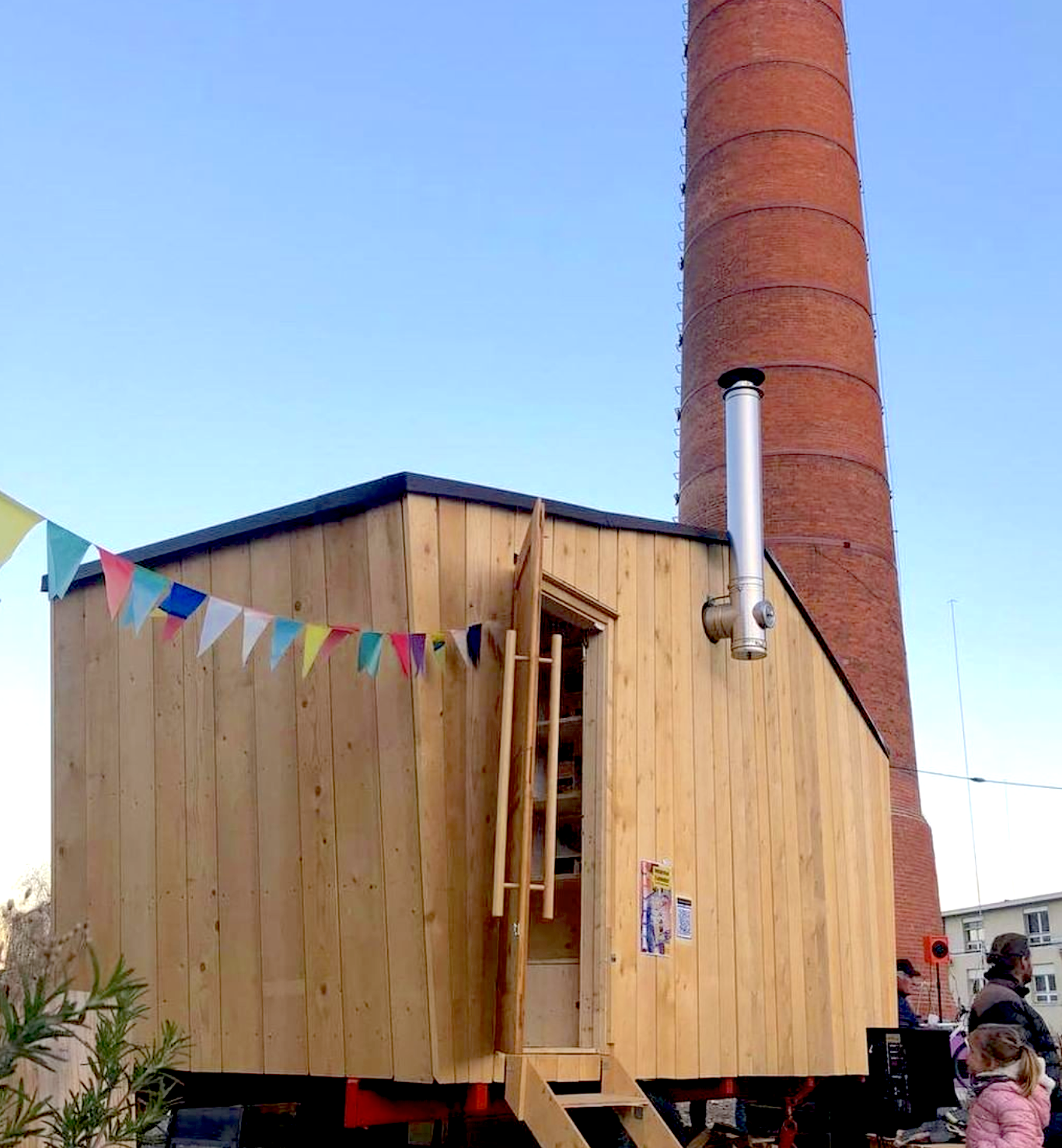 The Saunana was built by 70 womenx in the framework of participative workcamps. It is heated by a wood fire, with a changing area integrated into the structure. It is open to all, but a towel is required. Some reserved times are in chosen mixity (Thursdays).
Free price, contribution requested for the good functioning of the structure.
*Chosen mixity: Some moments are in chosen mixity, so that we can meet freely between women, without cisgender men.